Matt Marinchick -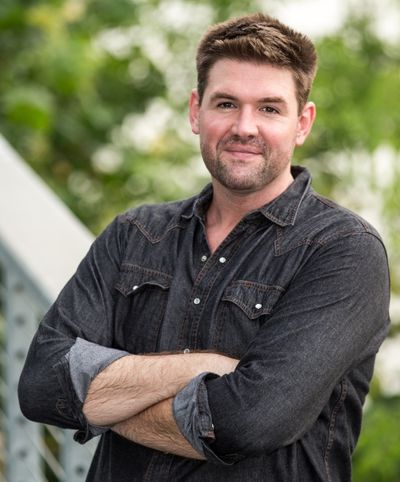 Like many Country singer-songwriters, Matt Marinchick's journey started with a guitar. "My Dad was about to get rid of his old guitars and I asked him not to. I wanted to try my hand at playing," Marinchick says. Fast forward 17 years and here he is, in Nashville with a full time career as a performing music artist.

Marinchick learned early on that hard work and dedication pave the road to success in life.  At 6'10", he earned a 4 year, full basketball scholarship to Ohio State University and then moved on to play 6 successful seasons professionally in Europe including time in the Bundesliga, the highest level league of professional club basketball in Germany. Feeling the desire to keep following his dreams, Marinchick moved to Nashville in the summer of 2011 to pursue a Country music career.

The experience and practice of regularly performing on stage began to bring Marinchick high praise and recognition, which eventually grabbed the attention of music producer Art Ward of Century Music Group. "Matt is the whole package; a talented singer, a strong songwriter, a skilled musician, an eager, hard working over-achiever, and a real go-getter. You can't go wrong with an artist like that," says Ward.

In 2014 Marinchick began work on his debut BIG EP.  In 2015, he released a limited release EP containing five songs.
Performing 330 plus dates in 2017, Marinchick found time to write and record and release his follow up EP, BIGGER.
"Matt is an energizing performer. He mixes the perfect combination of country music to keep the crowd of all ages entertained." - Jerome Franz (Manager of Lucky's Stout House - Columbus, OH)

If Marinchick's life thus far were put into a song, it would be one of twists and turns, of hard work and determination, and new beginnings and great things to come.